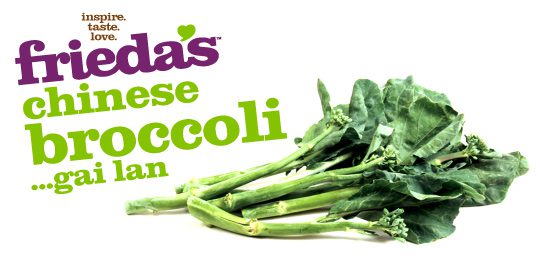 Overview
What is a Chinese Broccoli?
Also known as Chinese kale or broccoli, gai lan is longer, leafier and has a sharper flavor than common broccoli. It is similar in flavor to rapini or broccoli raab. It can have clusters of white flowers and is entirely edible.
How to Eat
Native to Chinese and Southeast Asian cuisines. The Cantonese style is to chop, stir-fry and serve with oyster sauce, or cook as you would common broccoli.
Health Benefits
Excellent source of vitamin C.
How to Choose
Choose tight heads with crisp leaves.
How to Store
Refrigerate in plastic wrap up to 1 week.
Recipes