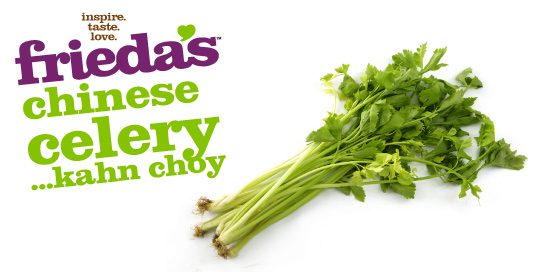 Overview
What is Chinese Celery?
Chinese celery is tall, skinny celery with parsley-like leaves and has a more pronounced celery flavor. The entire vegetable is edible, although it is rarely eaten raw in Asian cuisines. The origin of this celery is unknown but it is thought to have grown wild in east Asia and the Middle East.
How to Eat
Chop stems and leaves and use in soups, stews and stir-fry. Wash and remove tough outer strings, then parboil or steam slightly to add to salads.
Health Benefits
Rich in iron, potassium and vitamins A and C.
How to Choose
Choose bright and relatively firm stalks.
How to Store
Refrigerate in vegetable crisper up to 1 week.
Recipes