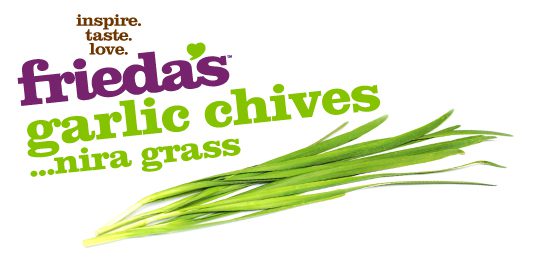 Overview
What is a Garlic Chive?
Also known as Nira Grass and Chinese Chives, these foot-long leaves are yellow or dark green, grass-like blades that are pungent and more sharply flavored than domestic chives. They also have a slight garlic flavor. Garlic Chives are native to the cuisines of China and southeast Asia and are commonly used in spring rolls. They are a great substitute to garlic when you don't feel like crushing and chopping garlic.
How to Eat
Use as you would ordinary chives. Add to noodle soups, scrambled eggs or top potatoes and fresh steamed vegetables.
Health Benefits
High in fiber and vitamin C.
How to Choose
Choose full colored leaves with fresh stems.
How to Store
Refrigerate up to 2 days.
Recipes