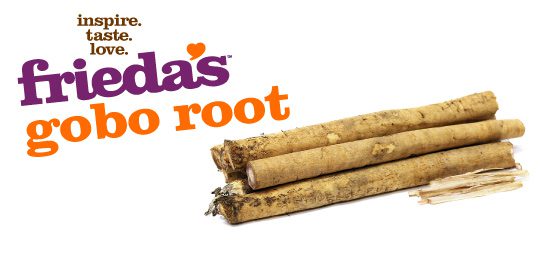 Overview
What is a Gobo Root?
Gobo is Japanese for burdock, which is a hairy taproot that can grow up to 4 feet in length. It originated in China where it was used as a medicine, and was then later introduced to Japan where it became a delicacy. The slender roots have a white flesh with brown covering that is edible after being scrubbed clean. Gobo has a delightful earthy flavor and a crisp texture.
How to Eat
Commonly cut in strips for stir-fry. You can also use it as a substitute for cooked carrots. Place scrubbed gobo in water with lemon to prevent discoloring. Sauté with chiles or sesame oil, then lightly season with pepper.
Health Benefits
How to Choose
Choose young, tender roots.
How to Store
Refrigerate in a wet towel, plastic wrapped, up to 7 days.
When are they in season?
Where are they grown?