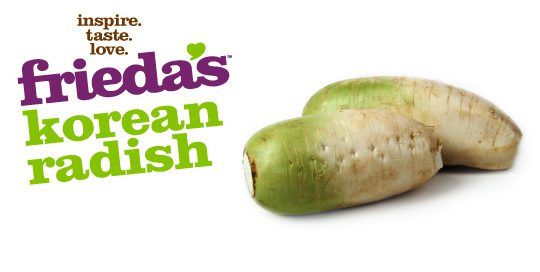 Overview
What is a Korean Radish?
How to Eat
Slice into salads, chop into soups or grate finely and add to chopped chiles to make a hot relish.
Health Benefits
Radishes contain the enzyme diastase, which is used to aid in digestion.
How to Choose
How to Store
Refrigerate in plastic wrap up to 1 week.
Recipes