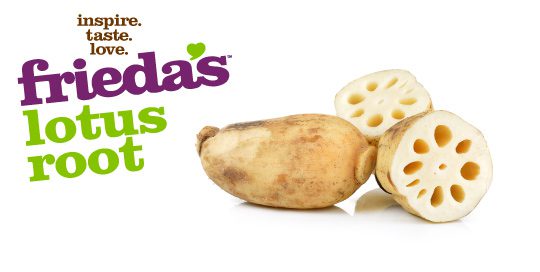 Overview
What is a Lotus Root?
Lotus root is widely grown throughout Asia. It's the root of the water lily plant which grows up to 4 feet long and resemble a chain of 6-10" long sausage links. The links are hard with a smooth outer surface and a very porous inside. It is delicately sweet and crunchy, and adds a decorative flare to a dish.
How to Eat
In Chinese cuisine, lotus is steamed, stir-fried, braised and used in soups. In Japan, it is used for tempura. The root needs to be peeled before cooking.
Health Benefits
Has soothing properties to aid digestion and soothe stomachs.
How to Choose
Choose roots that are firm and free of bruises.
How to Store
Refrigerate uncut up to 2 weeks.
Recipes