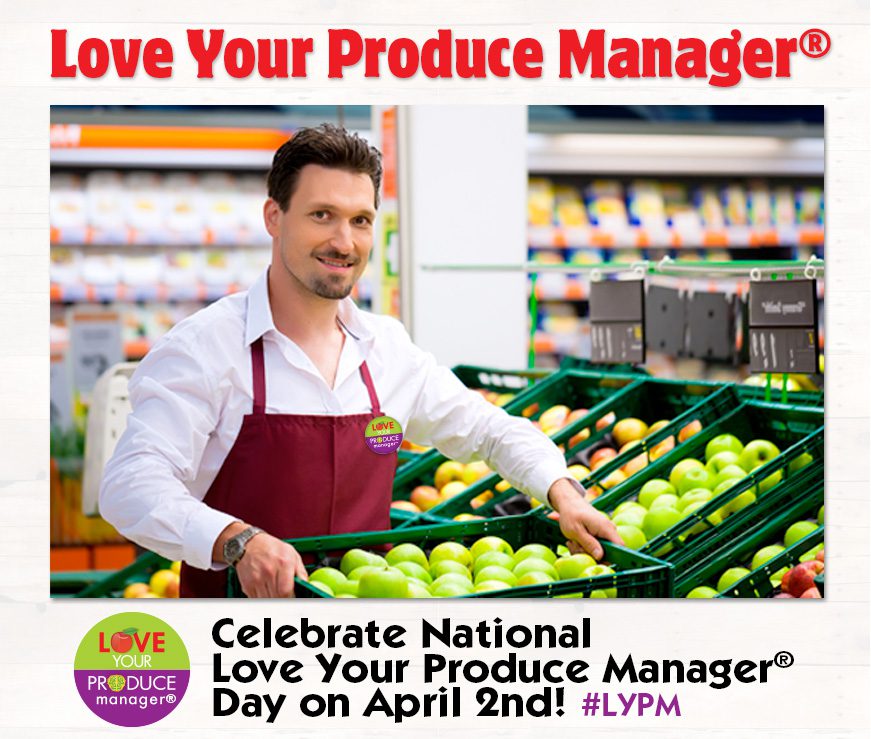 Why Love Your Produce Manager?
Your Produce Manager is your connection to fresh. He or she can help guide you to the freshest, best offerings from Mother Nature each season. Look to your Produce Manager as a source of valuable information on what's new and what's fresh. You can usually find him or her in the Produce Department early weekday mornings.
Since 2012, April 2nd of every year is designated as Love Your Produce Manager® Day to honor exemplary customer service in U.S. supermarket produce departments. Produce Managers are the unsung heroes of the healthy eating revolution, quietly playing a key role in increasing fruit and vegetable consumption just by helping us take home the freshest produce.