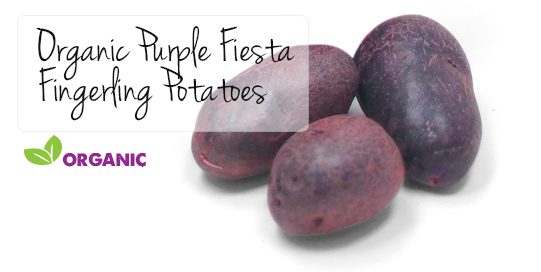 Overview
Description
The Organic Purple Fiesta Fingerling Potato is valued for its excellent taste, color, nutritional value, and culinary properties. They have smooth brilliant
purple skin and deep purple flesh.
Quick Usage Ideas
Try them baked, roasted, steamed or boiled. Make potato chips as they retain their sweetness and uniform bright color.
Healthy Highlight
Good source of vitamin C. Unusually high in antioxidants, such as those found in blueberries.
Selection & Storage
If refrigerated at store level, refrigerate at home. If kept dry at store level, keep in a cool, dark, well ventilated place at home.
Availability
October through March; Product of U.S.A.