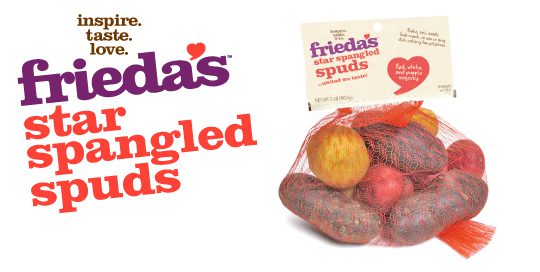 Overview
What are Star Spangled Spuds?
This delicious combination of potatoes includes moist, buttery Yukon Golds, vivid and flavorful Purple Potatoes, and smooth and creamy Red Potatoes. Perfect for backyard barbecues, holiday celebrations, or simple family dinners!
How to Eat
Health Benefits
Carbohydrates in potatoes provide your body with fuel and energy.
How to Choose
Choose firm, unblemished, non-sprouting potatoes.
How to Store
Store in a cool, dry, dark, well-ventilated area to one month.
Recipes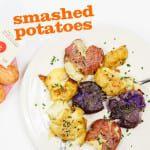 Smashed Potatoes Crispy on the outside and tender on the inside, this recipe is a kids' favorite. Change up seasoning to any herbs you like, or even Ranch seasoning. Ingredients 2 pounds (1 bag) Star Spangled Spuds, or other baby … Continue reading →