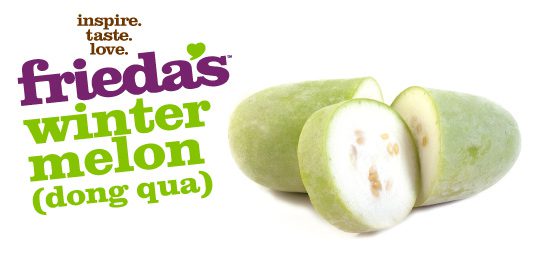 Overview
What is a Winter Melon?
Winter melon, or don qua, is a large vegetable from the squash family. It has a pale green skin covered with a snowy white film that looks like a light dusting of snow, hence the name winter melon. The flesh is white, very soft and similar in taste to zucchini. Winter melons can range in size from a large cantaloupe up to 100 pounds.
How to Eat
Cut into cubes or slices and steam, or add to soups and stir-fries.
Health Benefits
How to Choose
Choose evenly textured melons.
How to Store
Store uncut melon at room temperature. Refrigerate cut melon in plastic up to 1 week.
WHEN ARE THEY IN SEASON?
Very limited availability and distribution in the United States.
Recipes