JACKIE CAPLAN WIGGINS

Vice-president and COO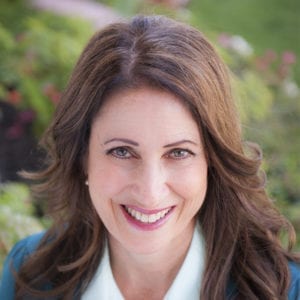 As a teenager, Jackie Caplan Wiggins spent her summers working at her mom's produce stand on the L.A. Wholesale Produce Market. Her extensive knowledge of the produce industry and the company's inner workings paved the way for her success today as the co-owner, vice president, and COO of Frieda's Specialty Produce.
The youngest daughter of produce trailblazer Dr. Frieda Rapoport Caplan, founder of Frieda's, Jackie joined the family business in 1983. She was in the inaugural class of the United Fresh Produce Association's Produce Industry Leadership Program in 1995, and in 2014 she received the Timothy Vaux Outstanding Alumni Leadership Award, which honors individual graduates of the program. In 2017 she was selected as one of the Women of Influence by the Shelby Report and the Packer 25 – Profiles in Leadership.
Jackie has served on the Produce Marketing Association's Convention Exposition Committee, and has served on the board of United Fresh's Educational Foundation. She is currently a board member of United Fresh and chair of its Wholesaler-Distributor Board.
Jackie has a Bachelor of Science degree in Business Administration from San Diego State University and is a breast cancer survivor (2011) and mentor to other women in various stages of their diagnosis.
Save
Save