SOPHIA JACKSON

Marketing Associate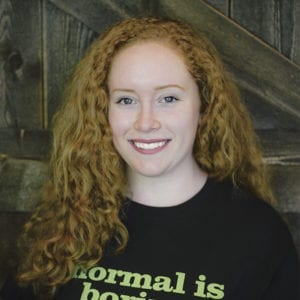 The youngest daughter of Frieda's CEO Karen Caplan and granddaughter of founder Dr. Frieda Rapoport Caplan, Sophia Jackson has been raised with a hands-on approach to produce.
During college, Sophia spent many summers working for Frieda's marketing department including executing successful Hatch chile roasting events at retail stores in Southern California.
Sophia has always been passionate about creating and sharing food experiences. After graduating from The New School in New York City in 2015, she joined UK-based G's Fresh, the largest vegetable grower in Europe, as an intern and a brand ambassador. Sophia traveled through the UK and Spain, performing marketing and consumer research.
Upon her return to the US in 2016, Sophia worked for the multi-national pharmaceutical company Allergan in the marketing and communications department.  In 2017, she returned to Frieda's first as a sales and merchandising specialist, and then as a marketing associate, managing all marketing projects including trade shows and consumer relations.
Sophia lives in Los Alamitos with the best roommate in the world, her grandmother Frieda.
Save
Save
Save
Save