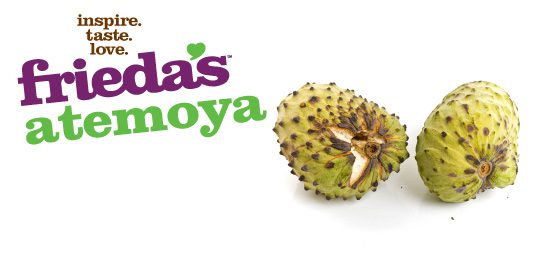 Overview
What is a Atemoya?
This fruit is similar to a Cherimoya. Its shape and skin may have protuberances or be smooth, and turns from green to yellow at maturity. Atemoyas have a sweet, white, custard-like pulp with seeds.
How to Eat
Peel and remove seeds. Enjoy alone, add to desserts, ice cream or milk shakes.
Health Benefits
Good source of potassium and vitamin C.
How to Choose
Choose unblemished fruits.
How to Store
Store at room temperature until yellow and slightly soft. Refrigerate up to 2 days.
When are they in season?
Currently unavailable; extremely limited supplies.