meet the grower: a.v. thomas produce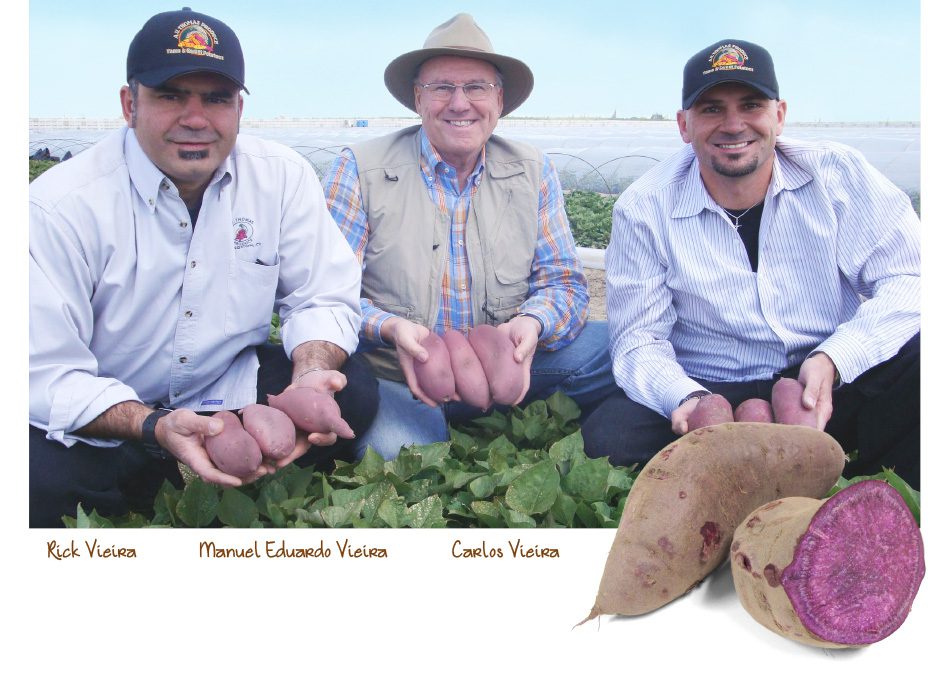 California-grown
Sweet potatoes are the pride and passion of A.V. Thomas Produce, and their exclusive Stokes Purple® variety is the crowning glory. Northern California's Merced County is the perfect region for growing sweet potatoes thanks to the unique sandy soil and climate, and A.V. Thomas has been based there since 1960.
American Dream
Antonion Vieira Thomas, an immigrant from the Azores Islands of Portugal, founded the company, and in 1977, Thomas' nephew, Manuel Vieira, purchased the farm. Vieira, along with his two sons Rick and Carlos, operate the family business with a deep connection to their local community and employees, many who have been with them for multiple generations.
Artisanal Craft
Producing high quality sweet potatoes is an artisanal craft for A.V. Thomas because it requires a true hands-on approach to bring a great crop to market. A pioneer in organic sweet potatoes, A.V. Thomas started growing organic in 1988. Whether conventionally grown or organic, every sweet potato is harvested with care and hand-selected to preserve its superb quality. A.V. Thomas handles every crop like it's going to their own family's dinner table.
Recipes
Back to Stokes Purple® product page.
Link to order online.
Save