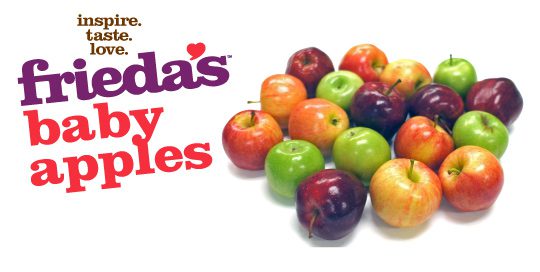 Overview
What are Baby Apples?
Frieda's baby apples are miniature versions of regular sized apples you are familiar with. About the size of an apricot, Frieda's carries many varieties of baby apples: Gala, Fuji, Granny Smith and Red Delicious.
How to Eat
A small snack, perfect for kids lunches. Slice and use in baking, fruit salads or fruit and cheese platters.
Health Benefits
Great source of immune-boosting vitamin C.
How to Choose
Choose apples with bright color that are free from bruising, brown spots or broken skin.
How to Store
Store in refrigerator for 1-2 weeks.
When are they in season?
Where are they grown?
Recipes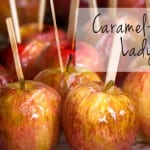 Caramel-Dipped Lady Apples Ingredients: 1/2 pound (about 30) Frieda's Lady Apples About 30 lollipop sticks (optional) 1 (14-ounce) bag plain caramels, unwrapped 2 tablespoons water Steps: Wash and dry lady apples. Line a large baking sheet with waxed paper. Spray … Continue reading →
Mangosteen Fruit Salad Ingredients: 2 ripe Kiwifruit or Gold Kiwifruit 2 Mangosteen 1 small apple (such as Lady Apples or Baby Apples) 2 tablespoons honey Steps Peel and slice kiwifruit into 1/4-inch rounds. Thinly slice apples. Carefully score the outer skin … Continue reading →