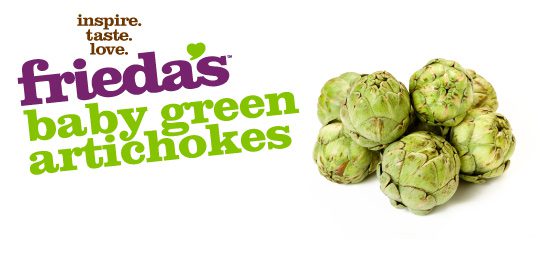 Overview
What are Baby Green Artichokes?
These baby green artichokes still have the earthy, nutty flavor of regular-sized artichokes. They are more tender and are perfect for single servings or appetizers.
How to Eat
Remove outer leaves to get to the pale yellow part. Trim off the green stem and about 1/4 inch off the tips. Rub cut sides with lemon, or soak the cut artichokes in lemon water.
Fry leaves in high heat for crispy artichokes. Braise with olive oil, garlic and herbs; include in risotto; or steam or grill for a small appetizer or side dish.
Video
Health Benefits
How to Choose
Choose firm, thin leaves with bright green color. Avoid product with discoloration, brown coloring or holes in the leaves.
How to Store
Store them unwashed in a plastic bag in the refrigerator for up to a week.
Recipes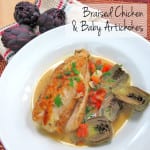 Braised Chicken & Baby Artichokes Ingredients 1 lemon, halved 1 pound Fiesole Baby Purple Artichokes or Baby Green Artichokes 3 tablespoons all-purpose flour Salt and freshly ground pepper, to taste 2 each skinless, bone-in chicken breast halves, thighs, and drumsticks … Continue reading →