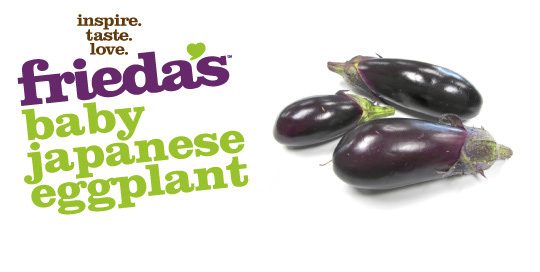 Overview
What is a Baby Japanese Eggplant?
A stubby miniature version of the Japanese eggplant, this adorable little aubergine ranges from about 1 to 3 inches long in size. Much like its big brother, baby Japanese eggplant has dark purple skin with a uniquely zesty yet mild flavored flesh. Fewer seeds and thinner skin than large globe eggplant.
How to Eat
Trim off the green top and cook whole: roast, grill, or add to stews. Slice into rounds to add to stir fries, pastas, or kebabs. Halve lengthwise to make mini stuffed eggplants.
Health Benefits
How to Choose
Choose eggplants that have firm, smooth, shiny skin and feel heavy for their size.
How to Store
Refrigerate up to 1 week.
When are they in season?
Year-round in limited supply.
Where are they grown?
Product of The Netherlands or Mexico
Recipes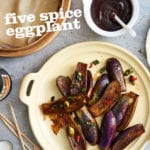 Five Spice Eggplant Serve these sweet and savory eggplant bites on individual skewers as an appetizer or on top of jasmine rice as a main course. Ingredients 1 lb. Baby Japanese eggplants, trimmed and halved lengthwise 2 teaspoons Chinese five-spice … Continue reading →
Herb Roasted Baby Japanese Eggplant The small, deep purple eggplant are just the right size for stuffing and starring as a main course. Ingredients 3 lemons (try our seedless lemons!) 6 Baby Japanese eggplant (about 3 lbs.) 2 cloves garlic, … Continue reading →
Save
Save