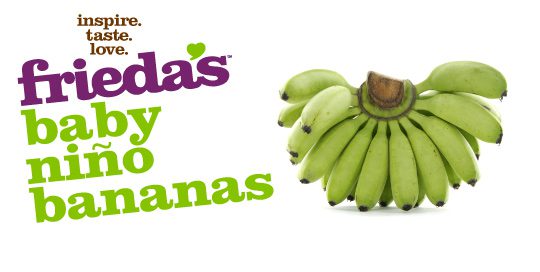 Overview
What is a Baby (niño) banana?
Niños are short, chubby bananas about 3 inches long. They are green when unripe but will turn bright yellow when they are ready to eat, but may develop some black spots. They have a rich, sweet banana flavor with a soft, creamy texture.
How to Eat
Enjoy alone, add to fruit salads or use in recipes calling for bananas.
Health Benefits
Good source of fiber and potassium.
How to Choose
Choose fruits relatively free from blemishes.
How to Store
Ripen at room temperature until soft.
When are they in season?
Where are they grown?
Product of Ecuador, Mexico, Colombia, and U.S.A.