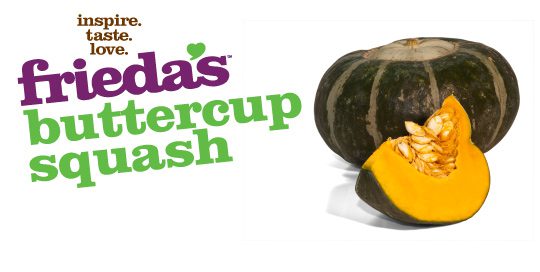 Overview
What is a Buttercup Squash?
Buttercup squash has a dark green with grayish stripes or flecks. The shape is a flattened round look with the addition of a crown or top knot that is usually lighter in color. The flesh is orange and has a sweet taste and drier texture than other squashes.
How to Eat
Halve and place cut side down in a cooking dish with 1/2 inch of water, cover, and bake for 40-45 minutes at 375 degrees, or microwave halves in same amount of water covered for 12-15 minutes.
Health Benefits
Excellent source of vitamins A and C.
How to Choose
Choose squash with hard unblemished shells that seem heavy for their size.
How to Store
Store uncut in a cool, dry area up to 3 months. Refrigerate cut squash up to 1 week.
Recipes
Scalloped Squash and Potatoes Ingredients: 2 cups Organic Klamath Pearl Potatoes, diced 3 cups Winter Squash (such as Acorn, Hubbard, Kabocha, or Turban), peeled and cut into chunks 1/3 cup onion, chopped 1/2 cup cooked ham or Canadian bacon, chopped 1/4 … Continue reading →