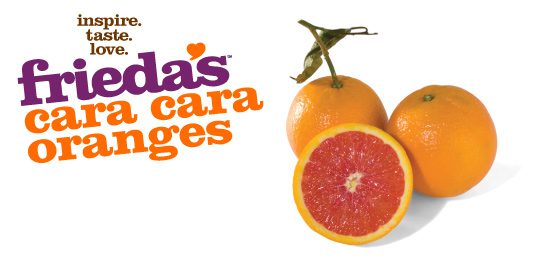 Overview
What is a Cara Cara Orange?
Cara Cara oranges are navels with a reddish pink flesh. Their flavor resembles a rich orange taste with overtones of raspberries and strawberries.
How to Eat
Peel and enjoy alone, add to fruit salads or juice.
Health Benefits
Good source of vitamin C.
How to Choose
Choose oranges that feel heavy for their size. Squeeze gently to test firmness–not too hard and not mushy.
How to Store
Refrigerate up to 8 weeks.
When are they in season?
Where are they grown?
Instagram Video
Internet Explorer users may not be able to see this video.
Recipes
Fruit Basket Crepes Ingredients: 8 Frieda's French Style Crêpes, at room temperature 2 Kiwifruit or gold kiwifruit, peeled and diced 1 Asian pear, cored and diced 2 ripe bananas (or try red bananas), peeled and thinly sliced 1 navel orange … Continue reading →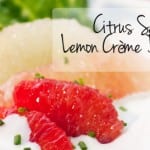 Citrus Salad with Lemon Crème Dressing Ingredients 2 blood oranges, cara cara, or regular oranges, peeled 1 oroblanco, or regular grapefruit, peeled Lettuce leaves or mixed greens 1/4 cup light mayonnaise or mayonnaise-style salad dressing 1/4 cup low-fat plain yogurt … Continue reading →