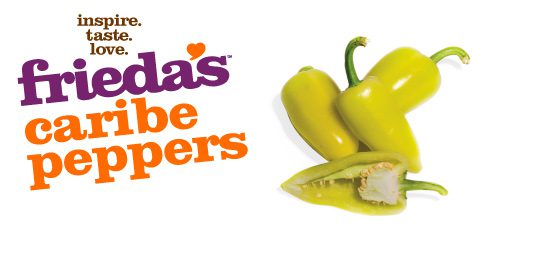 Overview
What is a Caribe pepper?
The fiercely hot yellow Caribe Pepper originated from the Caribbean during the Columbus era. On a heat scale of 1 to 10, Caribe Peppers are about a 7.
How to Eat
Always wear gloves when handling chiles. Use sparingly in salsas and to flavor Latin dishes. Add to soups, sauces or stews.
Health Benefits
Excellent source of vitamin C.
How to Choose
Choose chiles with smooth, firm, unblemished skins.
How to Store
Store refrigerated up to 2 weeks.
When are they in season?
Where are they grown?
Product of U.S.A. and Mexico
Recipes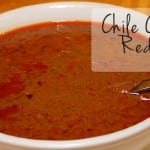 Chile Colorado (Red Chile Sauce) Ingredients: 2 ounce package Frieda's Dried New Mexico Chiles (Hot or Mild) 3 cups water 1/4 cup Frieda's Shallots, finely chopped 1/2 teaspoon dried oregano, crumbled Cumin powder, garlic and salt to taste Steps: Break … Continue reading →
Nutrition