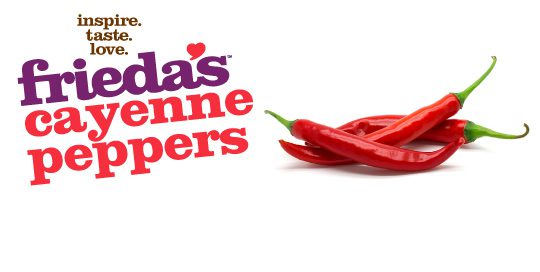 Overview
What is a Cayenne pepper?
These are red pods that can grow from 4 to 12 inches long. Dried Cayenne Pepper is also available but not in great volume. It is traditionally used to make cayenne chile powder, a powerfully hot seasoning used in Latin and Creole or Cajun cooking. Heat is 7-8 out of 10 on the Scoville heat scale.
How to Eat
Chop into stews, salsas and sauces.
Health Benefits
Excellent source of vitamin A.
How to Choose
Choose chiles with smooth, firm, unblemished flesh.
How to Store
Store refrigerated, unwrapped up to 2 weeks.
Recipes