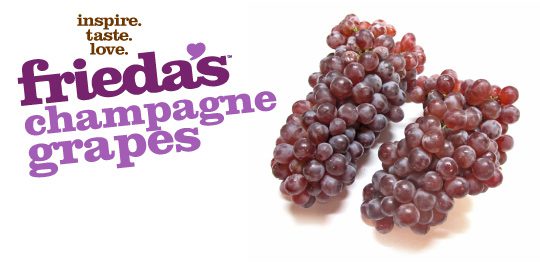 Overview
What are Champagne Grapes?
Champagne Grapes are super-sweet, extra-small "table grapes" — meaning they are for eating, not used to make wine. You might also see them labeled as Black Corinth Grapes or Zante Currants. Whatever you call them, they are delicious, and fun to eat!
How to Eat
Eat fresh in bunches or serve as a garnish. Makes a wonderful addition to fruit, cheese, and cracker plates or on the rim of Champagne or beverage glasses.
Health Benefits
Fat free and cholesterol free.
How to Choose
Choose clean clusters with no signs of deterioration.
How to Store
Refrigerate up to 1 week.
When are they in season?
Where are they grown?
Recipes
Roasted Champagne Grapes Ingredients 1 pound Champagne Grapes, broken into small bunches and patted dry 1/4 cup light brown sugar, depending on grapes' sweetness Leaves from 1 sprig of rosemary Pinch of salt Steps Preheat oven to 475 degrees. On … Continue reading →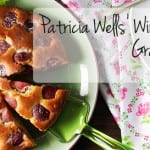 Patricia Wells' Winemakers Grape Cake Ingredients: 2 large eggs, at room temperature 2/3 cup sugar 4 tablespoons unsalted butter, melted 1/4 cup light olive oil 1/3 cup whole milk 1/2 teaspoon vanilla extract 1 1/2 cups all-purpose flour 3/4 teaspoon … Continue reading →
Nutrition