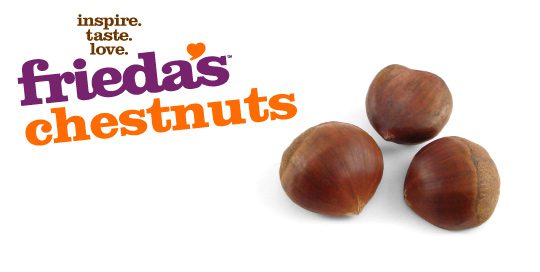 Overview
What is a Chestnut?
Chestnut shells are brown with a round shape, coming to a point at the top. The nuts are round, white and usually less than one inch in diameter. Chestnuts have a subtle sweet flavor and creamy texture.
How to Eat
To peel: slit shells and boil, roast or bake for 20 minutes. Use whole, chopped, pureed, or mashed in stuffing, puddings, desserts, soups, or served with root vegetables.
Health Benefits
Good source of dietary fiber and rich in vitamin C.
How to Choose
Choose firm nuts with no soft spots, splitting, or mold.
How to Store
Keep at room temperature or refrigerate for up to 2 weeks.
When are they in season?
Where are they grown?
Recipes