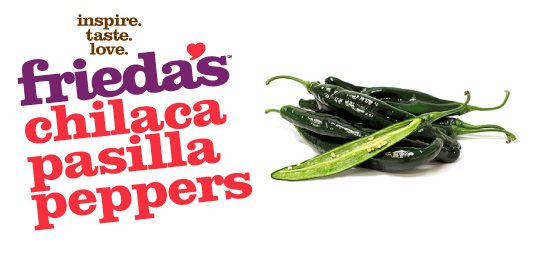 Overview
What is a Chilaca Pasilla Chile?
The fresh Chilaca is also known as Pasilla, which means "little raisin" in Spanish. The chile takes on a raisin-like aroma and similar color when dried. Chilaca is the traditional variety of chile used in making mole (mo-lay) sauces. Heat is 3-4 out of 10 on the Scoville heat scale.
How to Eat
Chop into sauces, dressings or purée for mole sauces.
Health Benefits
Excellent source of vitamin A.
How to Choose
Choose chiles with smooth, firm, unblemished skins.
How to Store
Store refrigerated, unwrapped up to 2 weeks.