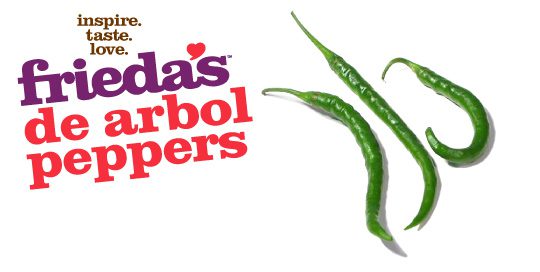 Overview
What is a de Arbol Pepper?
These peppers are vibrant with skin that is smooth, translucent and rather brittle. The smaller the pepper, the hotter it is! Heat level is 7 out of 10.
How to Eat
The De Arbol Pepper has a vicious bite, so treat it with caution. It is generally used for table sauces.
Health Benefits
Excellent source of vitamin A.
How to Store
Store in a cool, dry area.
When are they in season?
Where are they grown?