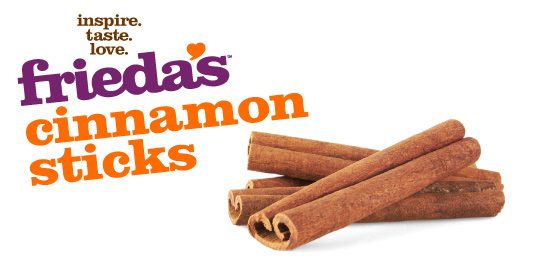 Overview
What is a Cinnamon Stick?
Cinnamon sticks are the reddish-brown, curled bark of a tropical evergreen tree. Used as a spice and aromatic garnish, Cinnamon Sticks have a mildly sweet, spicy flavor. Also known as Canela.
How to Eat
Whole Cinnamon Sticks are not eaten but used as stir-sticks in beverages such as flavored Mexican coffee drinks, hot chocolate and cider. Sticks may be ground in a food processor and used in recipes calling for ground cinnamon.
Health Benefits
Cinnamon is currently being studied for its beneficial effect on blood sugar.
How to Store
Store tightly wrapped in a cool, dry place for up to 1 year.
When is it in season?
Where are they grown?
Recipes
Golden Milk Turmeric Chai We added fresh turmeric to traditional chai spices for that extra immunity-boosting oomph. With a milk tea this tasty, who needs a latte? Ingredients 1 1/2 cups water 1-inch piece fresh ginger, peeled and sliced into … Continue reading →