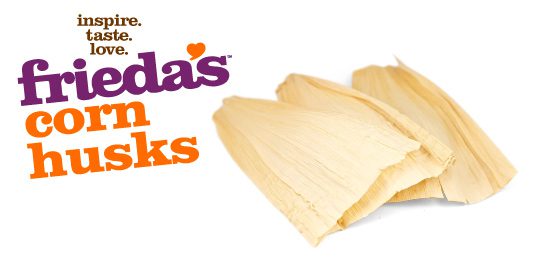 Overview
What is a Corn Husk?
Naturally dried Corn Husks used for wrapping foods for steaming, such as tamales. Husks must be soaked prior to use so they will become pliable. The Husks themselves are not edible.
How to Eat
To soften the Husks, soak in warm water for two hours or more, rinse and pat dry. Use Corn Husks to make traditional Mexican tamales by spreading masa dough over the Husks with meats, cheese, vegetables, or fruit. The husks make a natural casing to hold moisture and flavor inside while tamales are steaming
Health Benefits
Corn Husks are a great way steam foods, which is a healthful way to cook.
How to Choose
How to Store
Store in a a cool, dry place.
When are they in season?
Where are they grown?
Recipes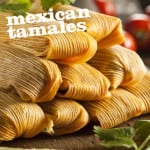 Spicy Chicken or Cheese Tamales Ingredients 1 package corn husks 1 recipe masa dough (see below) Filling (see below) Red Chile Sauce Masa Dough 3/4 to 1 cup warm water 3/4 cup vegetable shortening 2 cups masa harina (corn flour) … Continue reading →