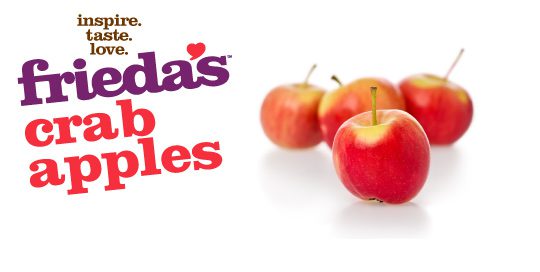 Overview
What is a Crab Apple?
Crab apples are tiny yellow apples with red to maroon blush. They are tart and mealy when eaten raw, so they are best when cooked.
How to Eat
Cook crab apples before eating. Use in apple butter, desserts or as a garnish.
Health Benefits
Good source of vitamin C.
How to Choose
Choose firm, shiny fruit with no visible signs of bruising.
How to Store
Refrigerate up to 2 months.
When are they in season?
Where are they grown?
Product of U.S.A. and Canada