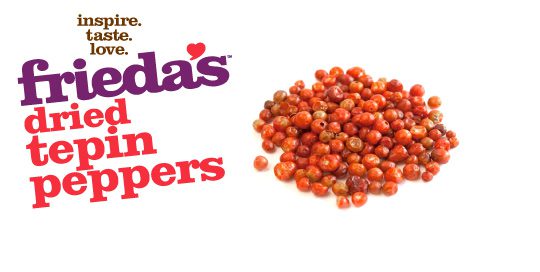 Overview
what is a tepin pepper
This fiery, dried pepper is the wild form of the pequín pepper. It's also known as chiltepín. These tiny round peppers have a thin skin with a dry, dusty flavor. Heat is 8 out of 10 on the Scoville heat scale.
Quick Usage Ideas
Grind or crush into salsas, soups, or stews. Always handle peppers with caution and wear gloves– never touch your eyes, nose or mouth directly after handling peppers.
Healthy Highlight
Hot peppers are packed with capsaicin, which is being studied for its pain-relieving properties.
Selection & Storage
Choose semi-flexible pods and store in a cool, dry place. Use within 2 months of purchase for best flavor.