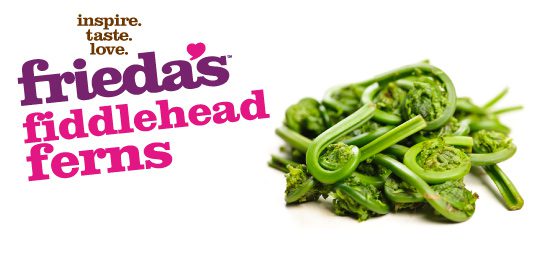 Overview
What is a Fiddlehead Fern?
The Fiddlehead Fern is tightly wound into a button-like shape with fuzzy scales covering the body of the stems. They are crunchy with a woody and grassy flavor. When cooked, their flavor resembles artichokes and pine nuts. They need to be consumed or cooked within a few days of being picked or they will form a slimy texture.
How to Eat
Steam, boil or saute with olive oil and butter. They go well with artichokes, mushrooms, green beans and garlic. Pair with Italian meats, cheeses, shrimp or fish. Use herbs, like rosemary, thyme, marjoram or basil, to enhance flavors.
Health Benefits
How to Choose
Choose ferns that are firm, bright green, with smooth skin and no slimy film.
How to Store
Cut any part of the stem that exceeds the coiled part of the vegetable. Wash them in cold water to remove any dirt. Use them immediately. If you must store them, keep them tightly wrapped in 35 degrees.
Nutrition