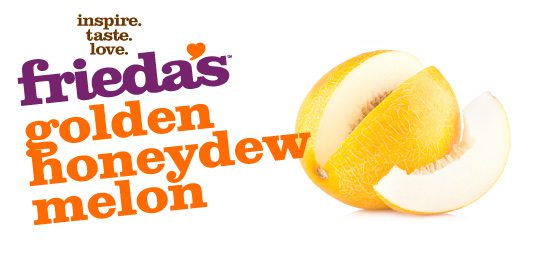 Overview
What is a Golden Honeydew Melon?
Round, medium melon with smooth, bright golden rind and crisp, white flesh. Flesh has a strong, sweet flavor and a faint floral aroma.
How to Eat
Slice and enjoy out of hand, scoop into melon balls and add to fruit salads, or puree and add to drinks and other desserts.
Health Benefits
How to Choose
Choose firm melons that are heavy for their size.
How to Store
Once cut, store refrigerated up to 7 days.
When are they in season?
Where are they grown?
Recipes
Prosciutto with Melon Ingredients 1/2 medium Golden Honeydew Melon 6 slices prosciutto Steps Seed honeydew melon, slice into 12 half-inch thick pieces, and remove rind from each. Halve 6 slices prosciutto lengthwise. Wrap 1 slice around each melon piece and … Continue reading →