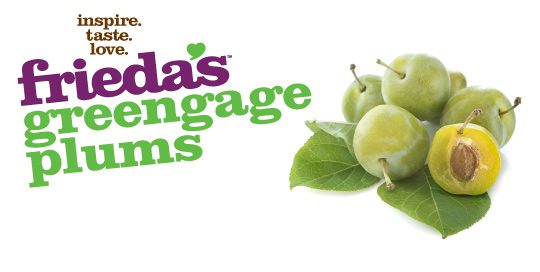 Overview
What is a Greengage Plum?
Also known as Reine Claude Plum, this is a small, round plum with greenish-yellow skin and flesh that is extremely sweet and juicy. It has a good balance of acidity and sweetness and has a short, exclusive season!
How to Eat
Enjoy fresh out of hand! Also good for jams and preserves or any other preparation that calls for plums.
Health Benefits
Excellent source of vitamin C.
How to Choose
Choose firm fruit with no blemishes or soft spots.
How to Store
If very firm, allow to ripen at room temperature and use within 2 days.
When are they in season?
Where are they grown?
Recipes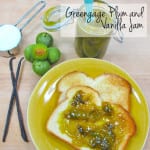 Greengage Plum and Vanilla Jam ingredients 2 pounds Greengage plums, thoroughly washed, stems removed 2 1/4 cups sugar Juice of 1 lemon (like seedless lemon) 2 whole vanilla beans Pinch of sea salt steps Cut plums in half; remove and … Continue reading →