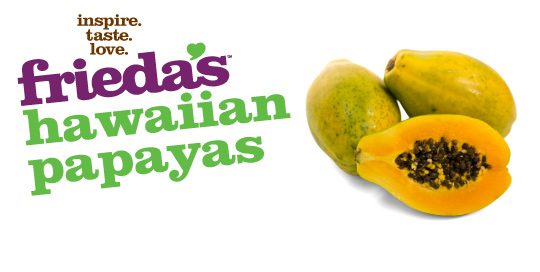 Overview
What is a Hawaiian Papaya?
Pear-shaped fruit about the size of a large fist. The Hawaiian Papaya features a green to yellow skin and golden yellow flesh with a smooth, sweet melon-like taste. The hollow center cavity is filled with dark, semi-soft edible seeds.
How to Eat
Halve lengthwise and scoop out seeds, then enjoy flesh with a spoon. Or peel and dice and add to salads, smoothies, etc. Try with a squeeze of lemon or lime juice on top.
Watch This Video
Health Benefits
Papaya is rich in papain, a natural enzyme that helps the body digest protein and softens the skin.
How to Store
Allow to ripen at room temperature until the skin is at least 75% yellow. Ripe papaya can be refrigerated for one week.
When are they in season?
Where are they grown?
Product of U.S.A. (Hawaii)
Recipes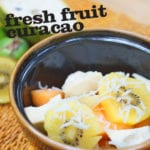 Fresh Fruit Curacao Ingredients: 1 large papaya (such as Hawaiian Papaya), peeled, seeded, and sliced 1 medium Cherimoya, peeled, seeded, cut into bite-sized chunks 2 Kiwifruit or Gold Kiwifruit, peeled, sliced 2 Feijoa, peeled and cut up ½ cup orange … Continue reading →