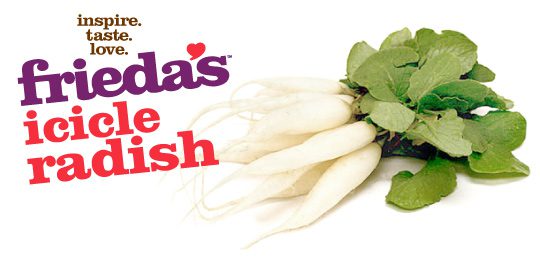 Overview
What are Icicle Radishes?
Don't be fooled by the lack of bright color, these slender, white radishes are more more pungent than the red radish. Crisp and a little sweet, these radishes mellow out once cooked.
How to Eat
Wash thoroughly before using. Enjoy fresh in a veggie platter or with butter. Slice into salads, or use for pickles. Also delicious roasted, braised, or grilled.
How to Store
Store refrigerated, covered loosely in plastic for 3 to 5 days in the crisper drawer.
Recipes