Frieda's resident culinary adventurists are tasked to find recipes that best feature their trending fruits and vegetables on a regular basis. Here's the latest from inside our test kitchen:
Fuyu Persimmons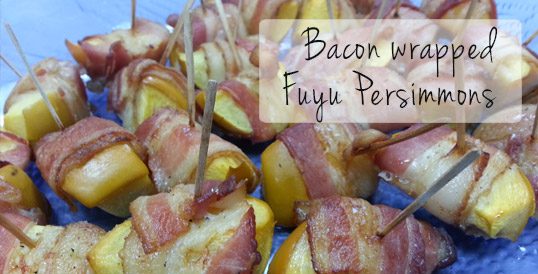 Fuyu Persimmons are a wonderful fruit to cook with. They can be eaten fresh at any ripeness stage—from firm to soft. Maybe that is also why it's a bit of a challenge to find a recipe for cooked persimmons. Well, Frieda's is here to help!
Naturally, a perfectly sweet and creamy fruit pairs well with salty, smoky bacon. We took firm Fuyu Persimmons, wrapped them in bacon, and popped them into the oven. It couldn't be easier!
And yes, this recipe can be adapted for the grill! Make sure to use a drip tray for the bacon grease to prevent flare up.
Tamarillos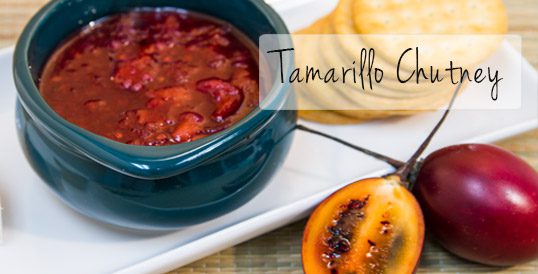 Common in Latin America, Australia, and New Zealand, Tamarillos, also known as "tree tomatoes," are a seasonal favorite. The fragrant fruit can be eaten raw but the flavors are intensified when cooked.
We could have gone with a simple jam recipe, but we decided to kick it up a notch and make chutney instead. Surprisingly, the tangy, spiced chutney goes perfectly with creamy Brie and crackers.
Have a suggestion on what we should try next in our test kitchen? Email us! Want more? Sign up today to receive Club Frieda e-newsletter to get more tips, recipes, and inspirations.