Frieda's resident culinary adventurists are tasked to find recipes that best feature the trending fruits and vegetables on a regular basis. Here's the latest from inside our Test Kitchen:

Goji Berries
Goji Berries are considered a superfruit, packed with antioxidants, vitamins, and minerals–and they're a good source of protein. Dried Goji Berries have the appearance and texture of large, bright, orange-red raisins. They're slightly sweet and tart with an earthy flavor. Read more about them here and here.
How do we make this healthy dried fruit more appealing? Put them in buttery scones, of course! We adapted an existing recipe in Frieda's archives to include Dried Goji Berries and the resulting recipe produced crumbly, not-too-sweet, scrumptious scones.
Sunchokes®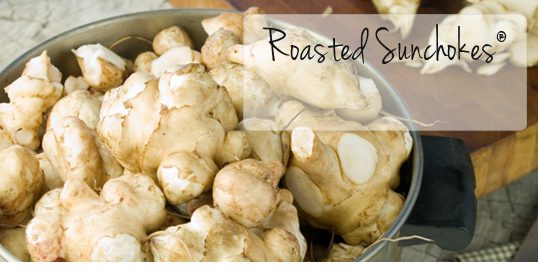 The New York Times and Eater lists Sunchokes® as a 2013 food trend. Also known as Jerusalem Artichokes, Sunchokes® have a crisp, water chestnut-like texture when eaten raw, or a rich, starchy texture when cooked and puréed. The flavor is nutty and slightly sweet with a hint of artichoke flavor.
To fully feature the taste and texture of these Sunchokes®, we simply roasted them with olive oil and salt and pepper. We used this recipe for inspiration.
Have a suggestion on what we should try next in our test kitchen? Email us!