Frieda's resident culinary adventurists are tasked to find recipes that best feature their trending fruits and vegetables on a regular basis. Here's the latest from inside our test kitchen:
Hatch Green Chiles
Hatch Green Chiles are so much more than a burger topping or stew ingredient. We wanted to explore their sweet-heat combination, and we found a recipe for Hatch Chile Apple Cobbler that is simple yet divine.
Someone should make a candle in the scent of this cobbler. The aroma of spices, apples, brown sugar, and slightly smoky Hatch Chiles was pure magic!
Organic Finger Limes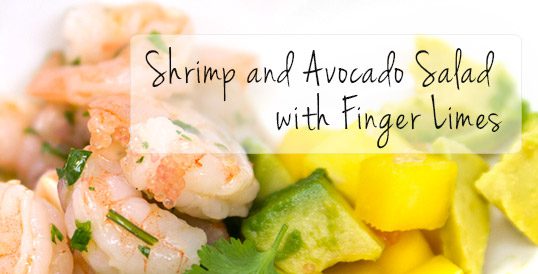 Being the "caviar" of citrus, it was a no-brainer for us to incorporate seafood into a Finger Lime recipe. We wanted to really showcase that pop of bright, citrusy flavor and the unique texture of Organic Finger Lime "caviar." We settled on this refreshing Shrimp and Avocado Salad with Finger Limes with its delicate rice wine vinegar dressing and a good helping of "caviar" on top for presentation.
Have a suggestion on what we should try next in our test kitchen? Email us! Want more? Sign up today to receive Club Frieda e-newsletter to get more tips, recipes, and inspirations.