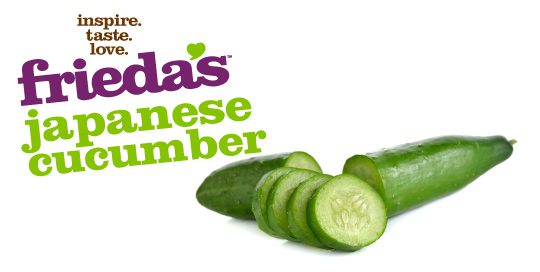 Overview
What is a Japanese Cucumber?
Japanese cucumbers, also known as kyuri, are popular in the cuisines of Persia and Southeast Asia. They can range in color from pale to dark green and have thin white spines on the bumpy skin. Japanese cucumbers need to be peeled before eating. Their flavor is milder and sweeter than common cucumbers and they have a smaller core of seeds.
How to Eat
Use in salads or serve alone with soy sauce and sesame oil. Add to soups and stir-fry.
Health Benefits
Rich in potassium and magnesium.
How to Store
Keep in a cool place for up to 10 days. After peeling and cutting, refrigerate in plastic wrap for up to 3 days.