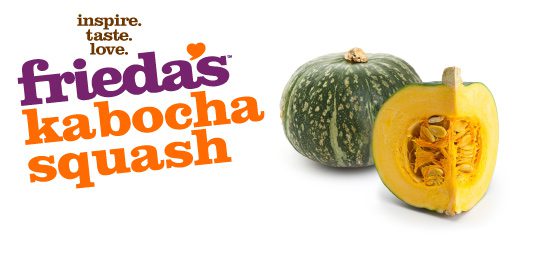 Overview
What is a Kabocha Squash?
This delicious squash is also known as Japanese squash because it was originally grown in California for export to Japan. It is round, slightly flattened with a rough, hard shell of deep and pale green stripes. Its moist, golden flesh has a rich, sweet flavor.
How to Eat
Halve and place cut side down in a cooking dish with 1/2 inch of water, cover and bake for 45 minutes at 375 degrees. Microwave halves in same amount of water for 12-15 minutes loosely covered. Kabocha is great used in purees and as an edible tureen to serve soup in.
Health Benefits
How to Store
Store uncut in a cool, dry area up to 3 months. Refrigerate cut squash up to 1 week.
Recipes
Thai Beef Green Curry Original recipe and photo by Mira Borvornsin / The High Heel Gourmet ingredients 3 to 6 tablespoons Green Curry Paste (recipe below) 1 pound beef shank, short ribs, or stew beef 2 cups coconut cream, divided … Continue reading →