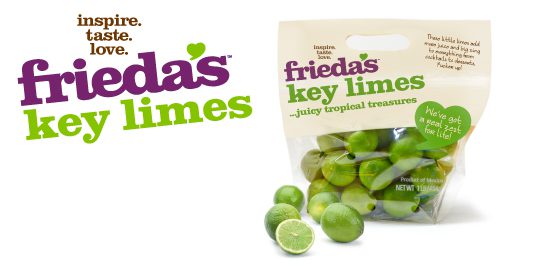 Overview
What is a Key Lime?
Key Lime, also known as Mexican Lime, is a special small lime variety known for its extra-juicy, fragrant flesh and small size. About the size of a ping pong ball, Key Limes have a thin skin that turns yellow as the fruit ripens. They are named after the Florida Keys, where the fruits are a popular ingredient for making classic Key Lime Pie.
How to Eat
Use as you would regular limes (especially the zest!) for flavoring in drinks, desserts, or for seasoning.
Health Benefits
Great source of vitamin C.
How to Choose
Choose fruit that feels heavy for its size.
How to Store
Refrigerate, wrapped in plastic, for up to 1 month.
When are they in season?
Where are they grown?
Product of U.S.A. and Mexico
Recipes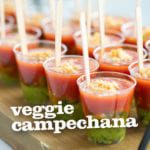 Veggie Campechana This zesty, light, and refreshing plant-powered take on the Mexican seafood cocktail was created especially for Frieda's by chefs Mary Sue Milliken and Susan Feniger of Border Grill. The recipe was originally featured at the LA Food Bowl … Continue reading →