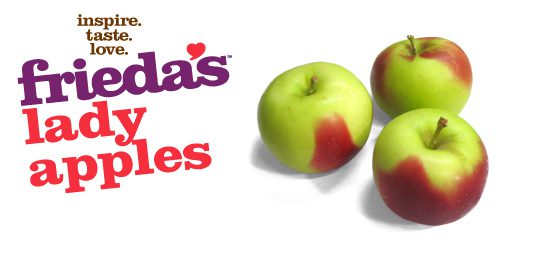 Overview
What is a Lady Apple?
Lady apples are petite, light green in color with bright red dabs and are mildly sweet with moderate acidity.
How to Eat
Enjoy lady apples raw or in a favorite dessert recipe. The small size makes this a wonderful addition to children's lunch boxes.
Health Benefits
Good source of vitamin C.
How to Choose
Choose firm, shiny fruit with no visible signs of bruising. Refrigerate up to 1 month.
How to Store
Refrigerate up to 1 month.
When are they in season?
Where are they grown?
Recipes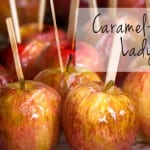 Caramel-Dipped Lady Apples Ingredients: 1/2 pound (about 30) Frieda's Lady Apples About 30 lollipop sticks (optional) 1 (14-ounce) bag plain caramels, unwrapped 2 tablespoons water Steps: Wash and dry lady apples. Line a large baking sheet with waxed paper. Spray … Continue reading →
Mangosteen Fruit Salad Ingredients: 2 ripe Kiwifruit or Gold Kiwifruit 2 Mangosteen 1 small apple (such as Lady Apples or Baby Apples) 2 tablespoons honey Steps Peel and slice kiwifruit into 1/4-inch rounds. Thinly slice apples. Carefully score the outer skin … Continue reading →