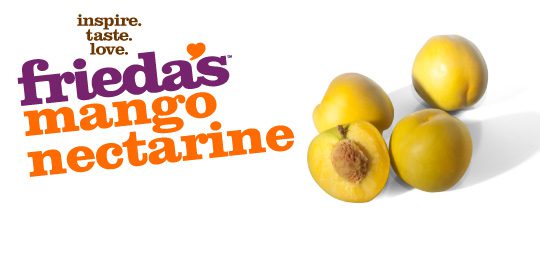 Overview
What is a Mango Nectarine?
The Mango Nectarine is a cross of two old-variety pale nectarines. It gets its name from the fruit's glowing mango-like color and tropical sweetness. Despite the name, there is no mango in this nectarine.
How to Eat
Enjoy out of hand, slice into fruit salads or grill.
Health Benefits
Good source of vitamin C.
How to Choose
Fruit is ripe when yields to gentle pressure.
How to Store
Allow to ripen at room temperature. Only refrigerate when fruit is soft and ripe.
When are they in season?
Where are they grown?