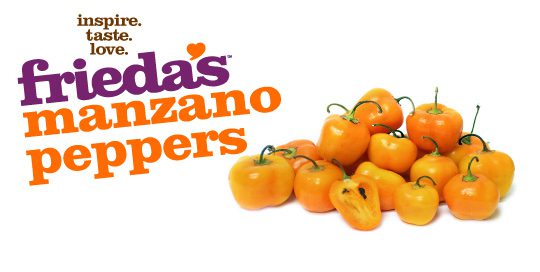 Overview
What is a Manzano pepper?
Manzano peppers are relatives of the hot and spicy South American rocoto pepper and are used most often in their fresh form because the pods are so thick and have a meaty interior. They are unusual in that the internal seeds are black. It turns to a yellow-orange color when reaching maturity and they are a 5 out of 10 on the heat scale.
How to Eat
Perfect for making hot salsas.
Health Benefits
Excellent source of vitamin A.
How to Choose
Choose peppers with smooth, deeply colored, firm, unblemished skins.
How to Store
Store refrigerated, in a sealed bag, for up to 2 weeks, or in freezer bags and freeze for up to a year.