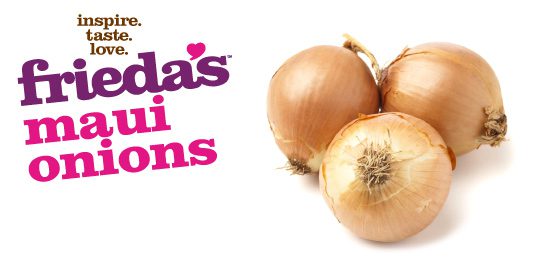 Overview
What is a Maui Onion?
Maui onions are grown in Maui, Hawaii as the name implies. The soil and weather conditions on the island produce an onion that is crisp, sweet and juicy with a mild onion flavor. The Maui Onion is a pearly-pale, yellow-fleshed onion, sometimes with a flattened shape.
How to Eat
Use on sandwiches and in salads. Maui onions can be baked, fried, sautéed and steamed. Use as you would other yellow onions.
Health Benefits
How to Choose
Choose bright, clean, firm onions.
How to Store
Store in a cool, dry, well-ventilated place up to 1 month.
When are they in season?
Where are they grown?