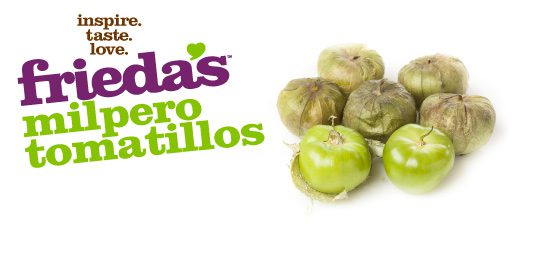 Overview
What is a Milpero Tomatillo?
Milpero Tomatillos are smaller, sweeter, and more flavorful relative of Tomatillos. They look almost like a green cherry tomato with husk.
Much like Tomatillos, Milpero Tomatillos are used widely in Latin cuisine and the key ingredient in Salsa Verde.
How to Eat
Remove husk and wash thoroughly. Use raw, roasted, or boiled in salsas and sauces.
Health Benefits
Excellent source of vitamin C.
How to Choose
Choose Milpero Tomatillos that are bright green, firm, and dry.
How to Store
Store refrigerated. Husked fruits will also keep longer.  Chopped up or cooked fruits can also be frozen for later use.
Where are they grown?
Recipes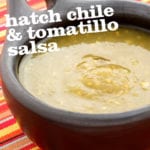 Hatch Chile and Tomatillo Salsa Ingredients: 9 Tomatillos, medium-sized 2 Hatch Chiles, fresh 1 Jalapeno Chile, optional, for more heat 1/3 cup chopped onion 1/2 teaspoon salt 1/2 lime 1 cup water Steps: Remove husks from tomatillos, rinse, and quarter. … Continue reading →
Nutrition