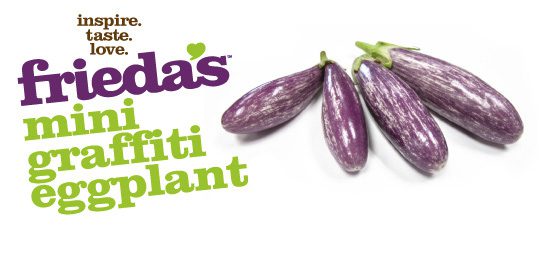 Overview
What is a mini Graffiti Eggplant?
These are miniature version of the beautiful graffiti eggplant! This little aubergine is about 3 inches long, and has sweet, tender flesh and soft purple skin with white stripes just like its big brother. Except for the stem and calyx, it is entirely edible. Fewer seeds and thinner skin than large globe eggplant.
These striped eggplant varieties originated in the Mediterranean, and are now also grown in Holland.
How to Eat
Trim off the green top and cook them whole: roast, grill, or add to stews. Slice into rounds to add to stir fries, pastas, or kebabs.
Health Benefits
How to Choose
Choose eggplants that have firm, smooth, shiny skin.
How to Store
Refrigerate up to 1 week.
When are they in season?
Year-round in limited supply.
Where are they grown?
Product of The Netherlands or Mexico
Recipes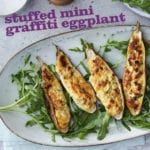 Stuffed Mini Graffiti Eggplants Ingredients 2 tablespoon olive oil 2 eggs 1 cup ricotta 2 garlic cloves, minced 2 tablespoons chopped fresh parsley 1/2 cup grated parmesan cheese, plus 1/4 cup for topping 1 lb. Mini graffiti eggplants Salt and … Continue reading →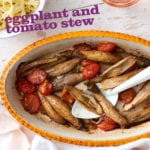 Mini Eggplant and Tomato Stew Ingredients 1 lb. Mini graffiti eggplants or a medium graffiti eggplant 1/2 lb. plum tomatoes, halved lengthwise (or try using whole heirloom cherry tomatoes!) 2 tablespoons olive oil 1 tablespoon balsamic vinegar 3 garlic cloves, … Continue reading →
Eggplant Oven Fries Parmesan-crusted eggplant slices that are crispy on the outside and tender on the inside. What's not to love? Ingredients Cooking spray 1 cup Panko breadcrumbs 1/2 cup finely grated Parmesan cheese 1 teaspoon salt 2 eggs 1 … Continue reading →
Save
Save
Save