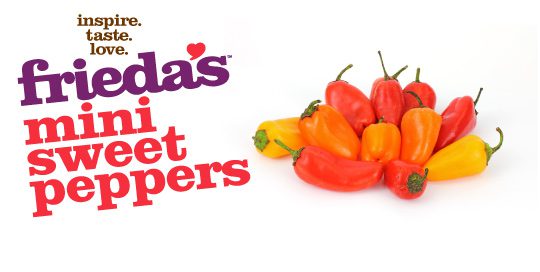 Overview
What are Mini Sweet Peppers?
Mini Sweet Peppers are a miniature version of the ordinary bell pepper, making them  perfect snack-sized vegetables. Their flavor and texture are similar to a bell pepper's, but sweeter and with very few seeds.
How to Eat
Enjoy fresh out of hand, discarding seeds, or use in any recipes calling for bell peppers.
Health Benefits
Excellent source of vitamins C, rich in vitamin A.
How to Choose
Choose peppers that are firm, brightly colored, and glossy.
How to Store
Store refrigerated, unwrapped, up to 2 weeks.
When are they in season?
Where are they grown?
Instagram Video
Internet Explorer users may not be able to view this video.
Recipes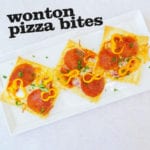 Wonton Pizza Bites These bite-size pizzas can be made with either Frieda's Wonton Wrappers, or Eggroll Wrappers cut into quarters, topped with just about anything you want. Endless delicious possibilities! Base ingredients 12 pieces Frieda's Wonton Wrappers, or 3 pieces … Continue reading →