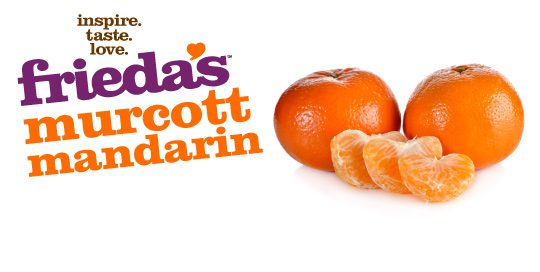 Overview
What is a Murcott Mandarin?
This hybrid of the orange and tangerine is recognized for its intense orange color and rich flavor. This medium-sized citrus with a smooth, easily peeled rind has delicate, orange flesh contains small seeds and has a sweet, tart flavor.
How to Eat
Enjoy out of hand, slice into salads, or use in a variety of desserts.
Health Benefits
Excellent source of vitamin C and provides vitamin A.
How to Choose
Choose firm, full-colored, and glossy fruits.
How to Store
Store at room temperature up to 2 days, then refrigerate up to 2 weeks.
When are they in season?
Where are they grown?
Recipes