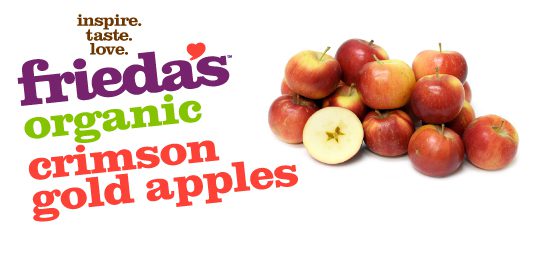 What are Organic Crimson Gold Apples?
The Organic Crimson Gold Apple is one of the most exotic and miniature of the apple varieties. It is the parent species of today's cultivated varieties.
How to Eat
Enjoy fresh out of hand or add to salads. Also great in baking and jams.
Health Benefits
Eating apples helps protect your bones and can lower your cholesterol.
How to Choose
Choose firm fruit with no signs of bruising.
How to Store
Refrigerate up to 2 months.
When are they in season?
Mid-October through January
Where are they grown?
Overview
Instagram Video
Internet Explorer users may not be able to view this video.
Recipes